United On Mission: The 150 – Year Story of Greene County Baptist Association is on sale now!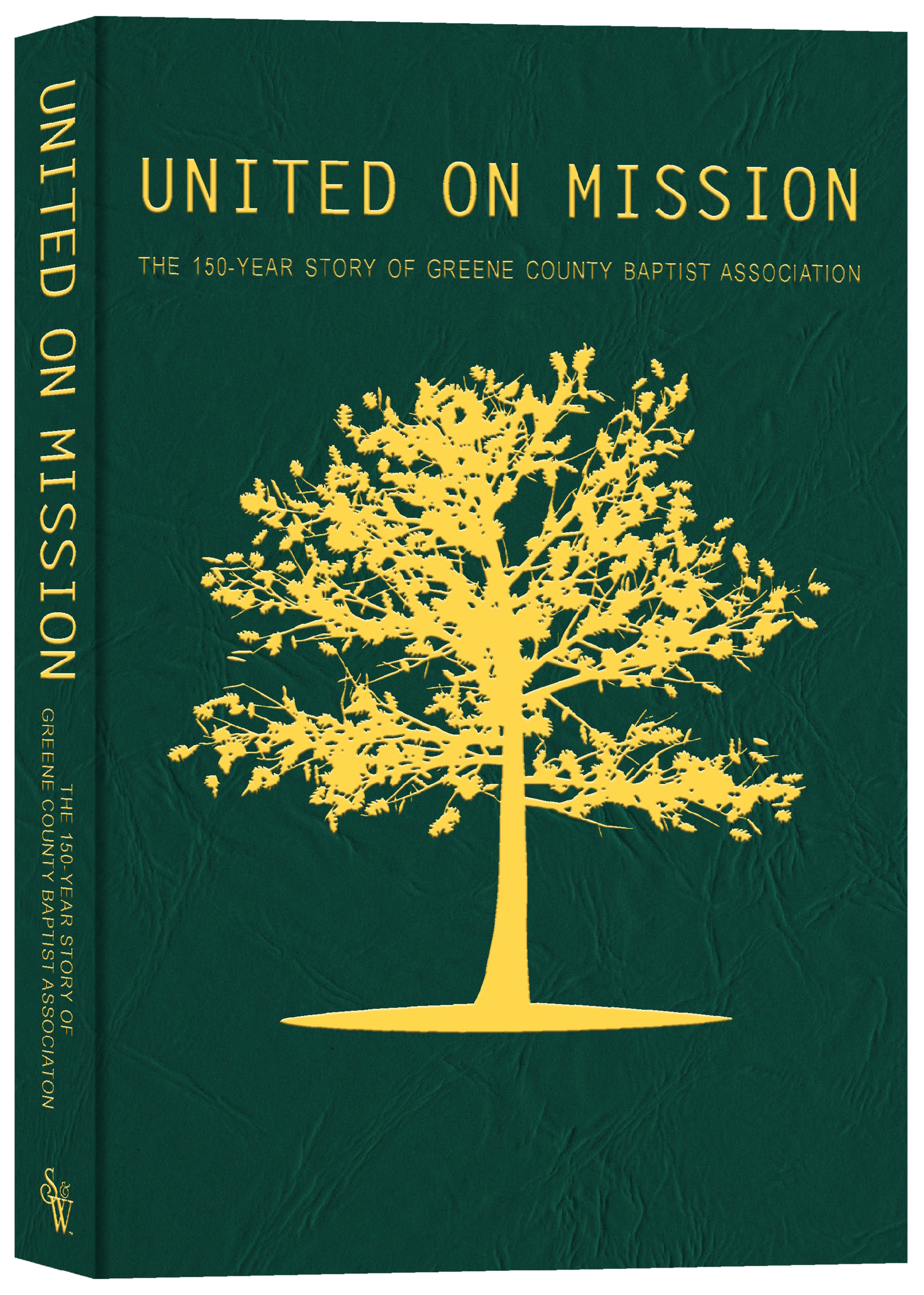 This book contains it all from the Mission of the Association to the BSU to the WMU to Grand Oak Mission Center to Concerns and Controversies with a lot of history added in. Co-Authors are John Marshall, Bob Perry, Wayne Bartee, Doug Shivers, Zeldean Munton, Norma Tolbert, Carl Rees, Samuel Gonzalez and Chris Wilson. Edited by Michael Haynes and Paul W. Bass.

Get yours today by clicking the 'Purchase Online' tab below and selecting the 'GCBA 150th Anniversary Book' fund in the drop down box. Make sure to include your address and phone number. Or you can come into the Associational Office at 834 W. Battlefield to pick up your copy!

Cost is $10 for GCBA Church Members and $20 for GCBA Non-Church Members. If you would like it shipped to you, please include an additional shipping amount of $5.
Purchase Online
Greene County Baptists are Great Commission Baptists
834 W Battlefield, Springfield, MO 65807 417-869-2557
If Springfield Public Schools are closed for inclement weather, the offices of Greene County Baptist Association and Grand Oak Mission Center are closed.